FunFlick.Com
Mayfield Road Drive-In
Midway Twin Drive-In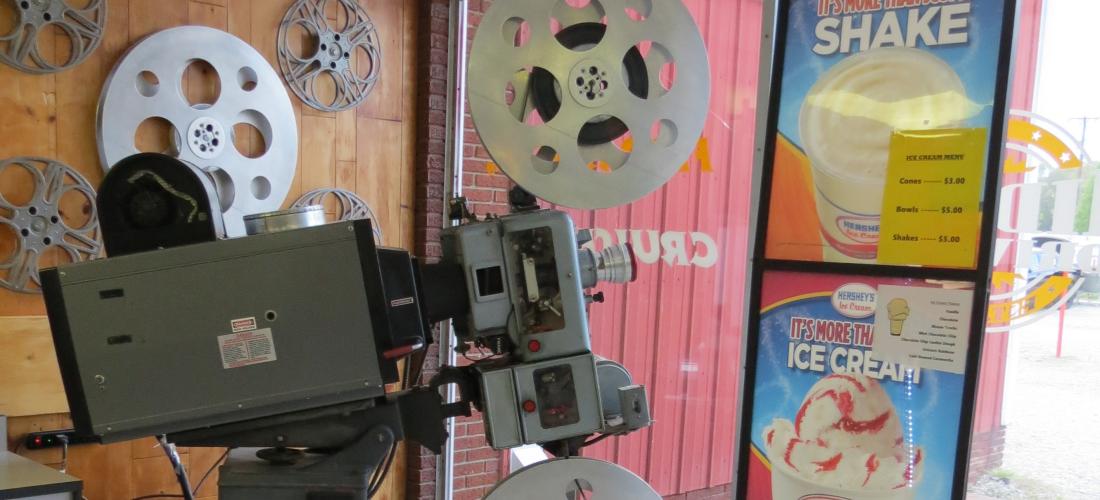 Our History
Midway Twin Drive-In
Originally designed by famed architect Jack Vogel, the Midway Twin had featured the last standing sleek blue screen tower designed by Vogel. This screen tower was destroyed by a storm in December 2000. The new screen 1 screen-tower is a large Selby tower. The screen tower in the 1997 pictures below is no longer standing. There is still evidence that this was a Vogel-design – the diamond & flags sign is similar to the signage Vogel used at the still-standing Winter and Bengies Ozoners.
Mayfield Road Drive-In
Originally known as the Hazelwood Drive-In opening in 1945, the theater later became the Mayfield Road Drive-In. Has a new single screen with a capacity of 350 cars.
The original screen was lost to a wind storm in 1993.